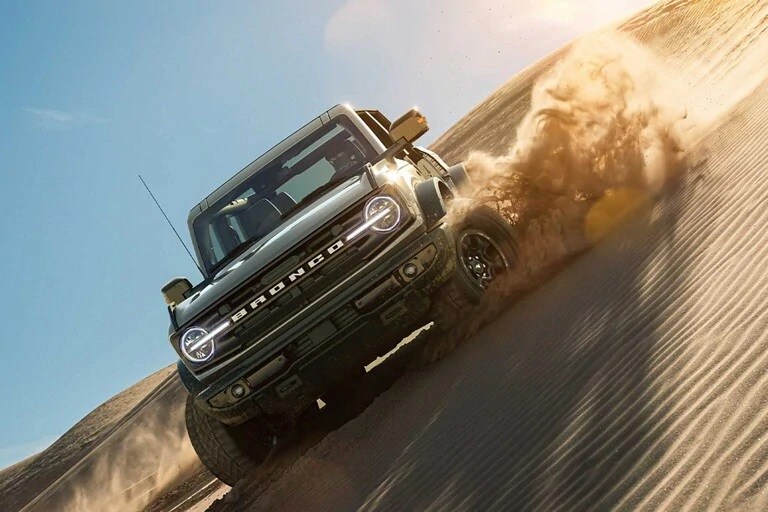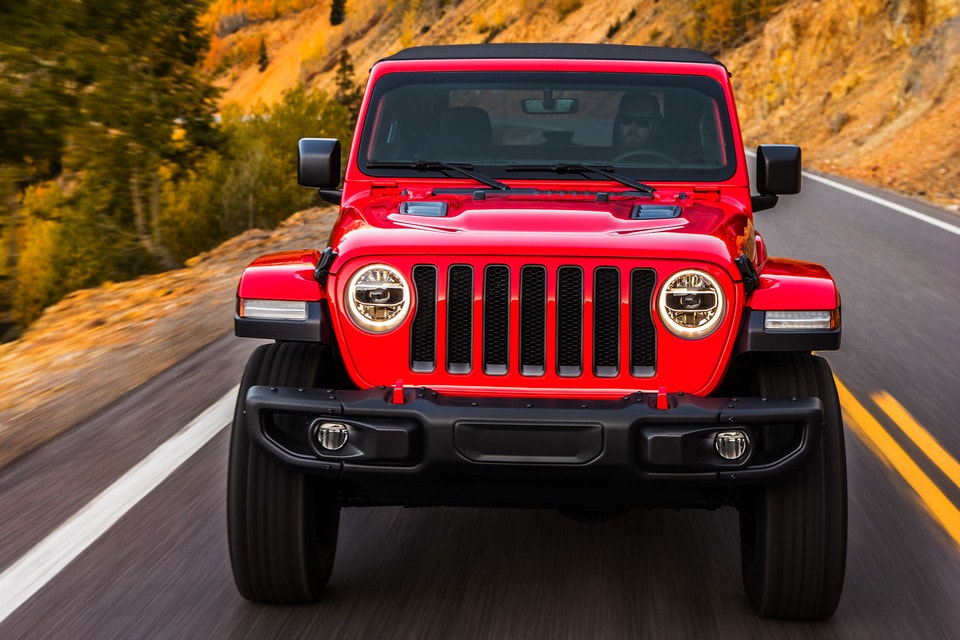 2021 Jeep Wrangler Vs 2021 Ford Bronco
Both the Jeep Wrangler and Ford Bronco are off-roaders with advanced technology. The 2021 Jeep Wrangler is a comfortable and convenient vehicle and is excellent for long road trips. The 2021 Ford Bronco is a customizable vehicle that comes with an exciting interior.
Safety & Technology
The Bronco has a Personal Safety mechanism that contains restraints and controls that detect crashes. In case of a crash, they deploy seatbelt pretensioners to minimize crash severity. It has dual airbags on both the driver and front passenger sides and front-seat side airbags. The Wrangler has Forward Collision sensors, which give audio and visual warnings if you get too close to the car in front of you. The sensors can also stop or brake the car. Both vehicles use advanced technological features, such as wide-view cameras for improved visibility, WI-FI connectivity, and unique audio systems. The Jeep Wrangler has a Uconnect touchscreen and an innovative parking assistance mechanism that helps you see the road when packing. The Bronco has an 8-inch touchscreen, and the SYNC 3 voice-enabled navigation aids the driver with directions on the road.
Exterior
Both vehicles have removable roofs that are light and easy to maneuver. Their doors are also removable. They come equipped with aluminum wheels to improve their performance and enable them to pass through all terrains, including water and rough roads. The 2021 Jeep Wrangler exterior is stylish and comes in various colors, including Granite Crystal, Firecracker Red, and Sarge Green. The Jeep Wrangler has LED lights, reflector headlamps, and daytime running lamps to enhance other drivers' visibility. The 2021 Bronco has ample roof storage space that can hold up to 150 pounds. Also, you can set up a tent on the SUV's roof when camping.
Interior
The Jeep Wrangler and Ford Bronco have incredible interior storage spaces where you can store your gear. The Jeep Wrangler contains a concealed in-floor storage area that adds volume. Wrangler's interior is impressive. It has a removable weather-resistant carpet and a one-way floor drainage system.
The Bronco 4 door SUV has abundant seating space and elbow allowance for passengers. You can choose from a variety of seating materials, including leather-trimmed or marine vinyl seats.
Engine & Fuel Economy
The Jeep Wrangler uses a Pentastar 3.6-liter V-6 engine with 285 horsepower and torque of 260 lb-ft. The Bronco has a turbocharged 2.3-liter inline 4 engine, with 270 horsepower and torque of 310 lb-ft.
The Wrangler saves fuel because it can travel for up to 25 miles on electric power. The Bronco conserves fuel because of its eight-speed automatic transmission.
Contact Us Today
We encourage you to browse our new Jeep inventory at our locations in Ajax, Pickering, Whitby, and Oshawa, ON. Also, you can find the 2021 Jeep Wrangler reviews on our website. Contact us through our website or in-store for more information.