Buying A Car With Bad Credit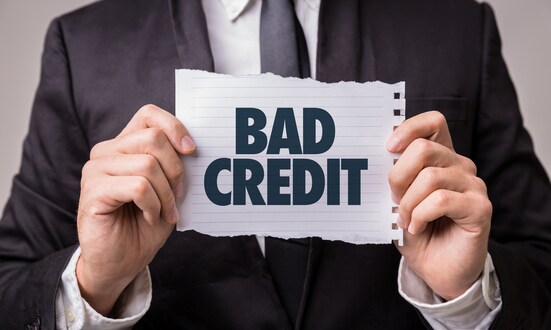 Buying A Car With Bad Credit in Ajax, ON
Car loans are frequently more challenging to obtain for Canadians with poor credit. Not all hope is lost, though; there are lenders and auto dealerships that specialize in assisting consumers with weak credit obtain inexpensive car financing.
Here at Village Chrysler Dodge, we reveal the ways that can help you get a car loan with bad credit; it's simpler than you think. We helped many customers over the years and serve buyers from our neighbouring communities in Whitby, Oshawa and Pickering.
What You Need to Know
First things first, we are not trying to sugarcoat the fact that credit history is indeed essential. On the contrary, we need and use your credit history to create a plan we can work on to improve andrebuild your credit scorein the shortest time possible.
With the right help to know where to look, you can get approved for your car loan in no time. We know how to get you in the driver's seat of a vehicle you'll love at a reasonable price, regardless of your credit score. Start your online credit application and get it done in just a few minutes.
If you wish to fix your bad credit or establish your credit as a new Canadian, these are some recommendations you can start with that will make a huge difference with some patience.
Pay all of your payments on time and in full, including rent, phone, internet, and utilities.
Paying your bills on time shows that you're capable of meeting the deadline and do not overspend, which creates a profile that portrays responsibility and maturity.
Pay off any outstanding debts as quickly as possible.
If at all possible, avoid applying for additional credit beyond what you already have. Open a small-limit credit, loan, or bank account and pay it off as quickly as possible without exceeding the limit.
Target Specialized Lenders
Not all lenders specialize in bad credit loans and have the right experience and knowledge that would best suit and cater to your type of situation.
These strategies will also assist you in rebuilding your bad credit, as will paying off the debts that caused your bad credit in the first place. Hopefully, these suggestions will help you realize that your position is not hopeless, no matter how awful your credit condition appears to be.
Reach out to our Finance team, and they will be happy to have a conversation and discuss with you the steps and plan to get you the car you want without the punishment of extremely high interests.
Contact Us