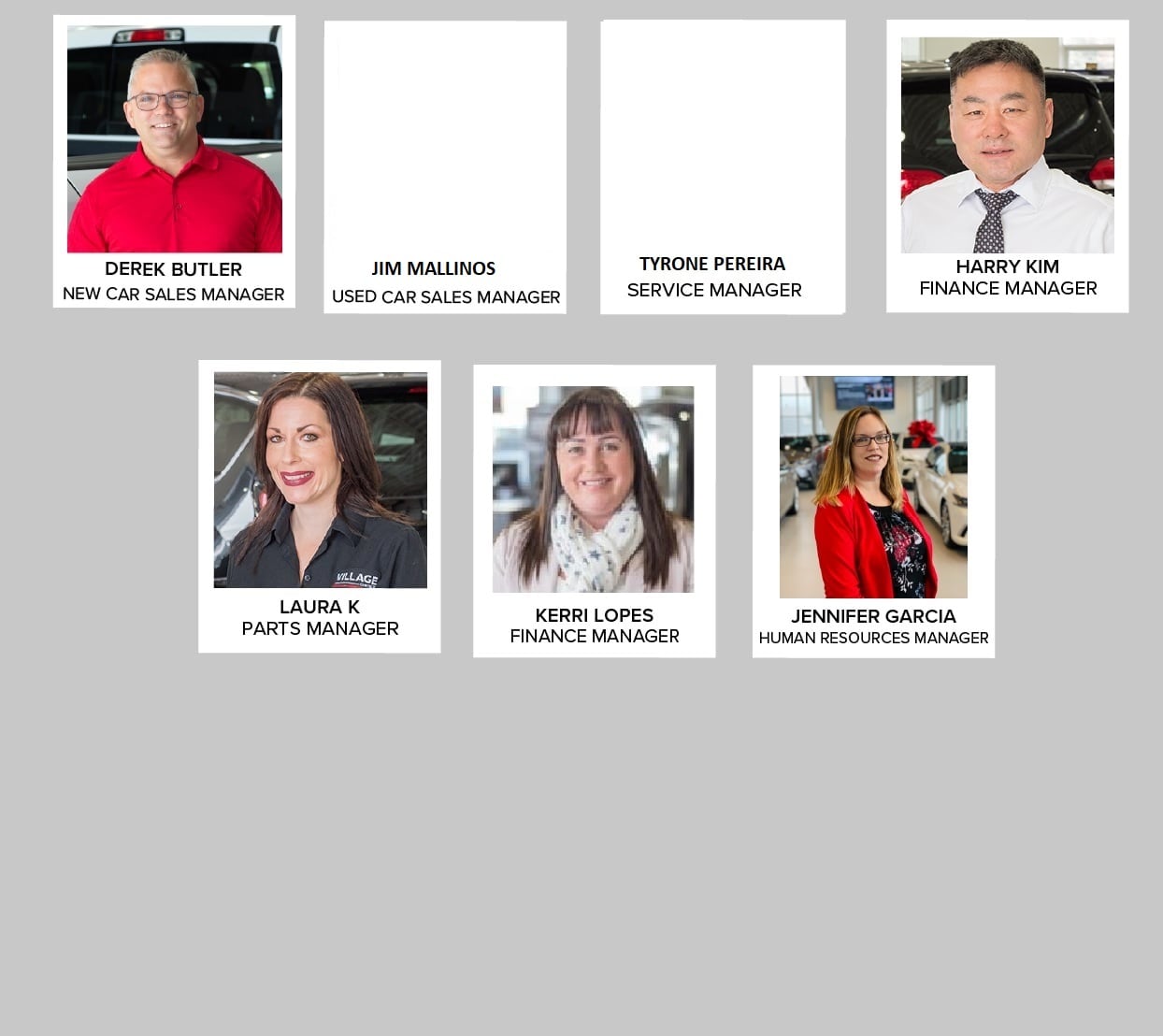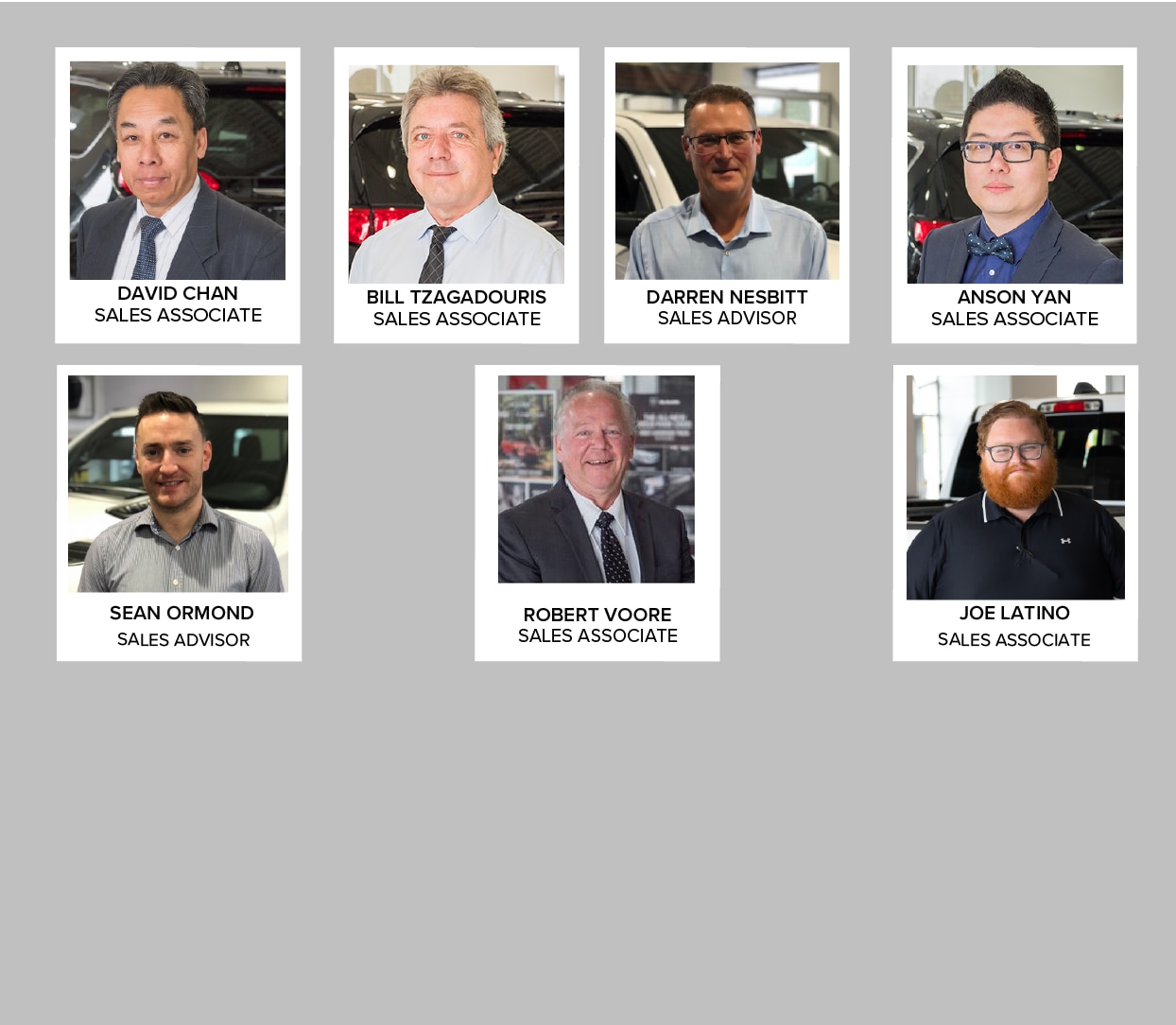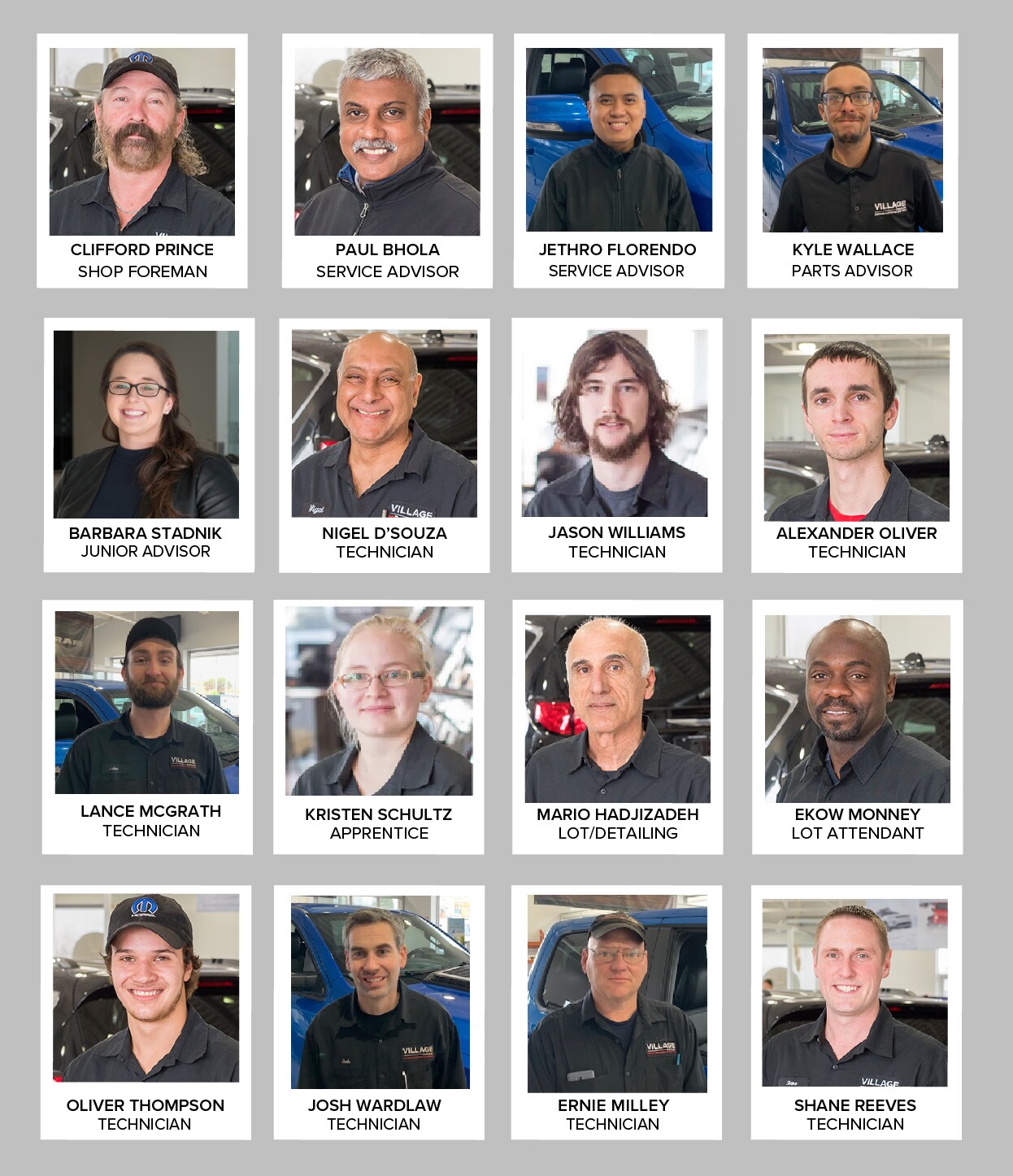 Meet Village Chrysler Staff
Are you looking for the very best deal on a new or pre-owned vehicle? Village Chrysler is here to help. We are located in Ajax, Ontario but can also serve customers' needs in Pickering, Whitby, Oshawa, and the surrounding area. No matter what you may be looking for, our goal is to make your vehicle-owning dream come true today.
Our Sales Team is Ready to Assist You
Our sales team is always ready to assist you in whatever way you require. Not sure about which vehicle is right for you? We can show you your options and help you make the right choice. Let us know what our needs are, and we will be happy to assist.
If you aren't sure if your credit is good enough to qualify for a vehicle, don't worry. We offer a wide range of financing solutions that can fit any budget. Even if your credit score is less than ideal, we can get you into a vehicle. Feel free to check with us to learn more about the options that have recently been made available.
Our Parts and Service Team is Expertly Trained
Our service and parts team are here to help with any need you may have. Let us know what you need, and we will be happy to supply it for you. Whether you require a part for a new or used vehicle, we can quickly order it. We pride ourselves on meeting the needs of our valued customers in a timely and cost-effective manner.
Check Out Our New and Used Inventory
We have a wide variety of vehicles available in our new inventory. These include all the latest Chrysler, Jeep, and Ram models. We will work with you to make sure that you can choose the right vehicle for your needs. Our wide range of financing options can help you pick a new car for yourself.
We also have an impressive selection of pre-owned vehicles in our used inventory. If you would prefer a used model, we can quickly find one that will suit your personal preferences and budget. Our goal is to get you quickly into a vehicle with the best financing options in the industry.
Contact Us Today for More Info
If you are ready for a new vehicle, let us know. Contact Village Chrysler for the latest and pre-owned vehicles in Ajax, Ontario. You can always rely on our exceptional, experienced sales service. No matter what your needs and preferences may be, we have a vehicle waiting for you. Get in touch with us today to learn more about how we can meet your needs.