2023 Dodge Hornet in Ajax, ON

2023 Dodge Hornet in Ajax, ON
With the 2023 Dodge Hornet, you're getting a combination of style, power, and luxury that boosts top-tier performance capabilities and innovative technologies. Browse our new inventory for pricing and availability for the 2023 Dodge Hornet here at Village Chrysler in Ajax, ON.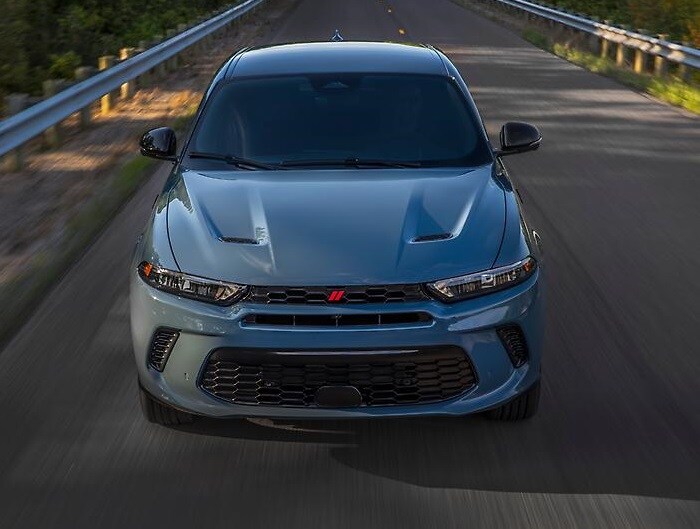 2023 Dodge Hornet Exterior
The 2023 Dodge Hornet has a distinct style that stands out from the crowd. Its bold lines, sculpted contours, and low profile combine for a sleek, modern look. The front of the car features a Dodge crosshair grille that gives it an aggressive edge. The available 20-inch aluminum wheels add a sporty look that will turn heads. The choice of seven bold and sophisticated exterior colours will ensure that you make a statement no matter where the road takes you. Also, the various lighting options create a unique atmosphere around the car and aid visibility. A power liftgate adds convenience and allows easy access to the cargo area.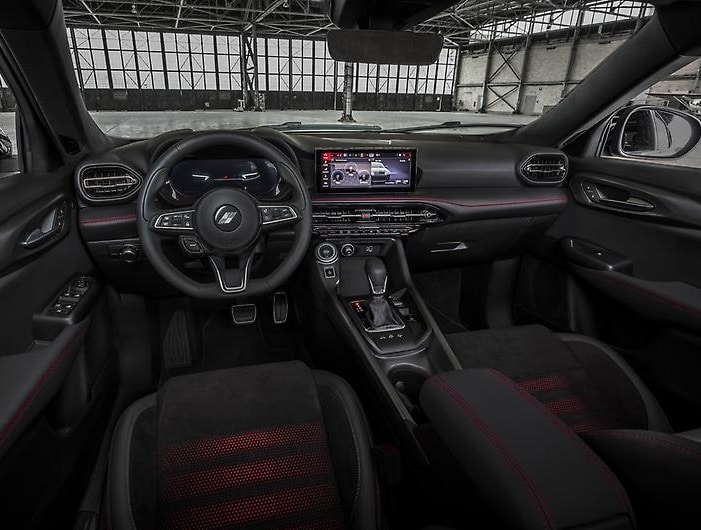 2023 Dodge Hornet Interior
It is easy to feel comfortable and connected in the 2023 Dodge Hornet. With plenty of soft-touch materials and accents, the interior is as luxurious as it is modern. The race-inspired seats add a sporty feel to the drive while providing comfort and support. Also, the plush leather-trimmed upholstery adds a touch of sophistication to the inside. The driver-centric cockpit provides intuitively placed controls, and an available 12.25-inch touchscreen helps in keeping track of your journey from temperatures to G-force. The digital cluster display informs you of your vehicle's real-time performance. Plus, you can take advantage of the available 14-speaker audio system that fills your cabin with rich, high-quality sound.
2023 Dodge Hornet Performance
The 2023 Dodge Hornet has two model powertrains with multi-energy capabilities, each offering a thrilling ride. With up to 268 horsepower, this build offers a powerful and fast ride. The 2.0-litre inter-cooled turbo engine helps reach peak performance and maximize efficiency. Plus, you can opt for sport mode on the steering wheel, allowing you to control the driving experience completely. With available four-wheel drive, you will experience superior handling and traction. The automatic overdrive transmission ensures the engine always works efficiently when cruising at highway speeds.
2023 Dodge Hornet Safety
The 2023 Dodge Hornet comes with state-of-the-art safety features and innovative technologies. The semi-automatic parking system takes the stress out of tight spaces. With a 360° Surround View Camera, you can be sure of the surroundings, and lane support assist will alert you if your car strays away from its intended path. Plus, blind-spot monitoring helps you stay in the know about other vehicles around you. With the front and side airbags, you can be sure that you're protected in the event of a collision.
Contact Us to Learn More!
Contact us at Village Chrysler today if you would like to learn more about the 2023 Dodge Hornet in Ajax, ON. Our team of professionals is ready to get you behind the wheel of one of our unique Dodge Hornet vehicles. We are committed to providing you with a stress-free and enjoyable car-buying experience. Expect a fantastic ride, unbeatable performance, and all the styles you can dream of with the 2023 Dodge Hornet. Come in today to check out our new inventory and find the perfect 2023 Dodge Hornet for you.
Make an Inquiry