How To Effectively Use Four Wheel Drive On Your Jeep In Ajax, ON
How To Effectively Use Your Jeep's Four-Wheel-Drive in Ajax, Ontario
Driving a Jeep is always a thrilling experience that many of our customers enjoy as it allows you to explore new terrains that you can't access with a typical SUV. At Village Chrysler, we love helping our customers learn more about their Jeep's capabilities by offering how-to guides.
Jeep Wrangler & Jeep Gladiator Drivetrain
Both the Jeep Wrangler and Gladiator are off-road capable vehicles with an outstanding four-wheel-drive drivetrain. A transfer case lever is positioned beside the gear selector to let you switch the transfer case between 2H, 4H and 4L. Below you can learn when to use each of these modes.
Four-Wheel-Drive: 2H Mode
2H is the ideal selection for everyday driving on pavement, as it drives your rear wheels to give you the best fuel economy.
Four-Wheel-Drive: 4H Mode
4H helps in situations where you need more traction, such as snow and mud-terrain. It engages the front wheels to assist in getting you out of low traction surfaces.
Four-Wheel-Drive: 4L Mode
4L gives you maximum traction and power for low speeds by lowering the gear ratio to boost your torque output. In this mode, you will be able to engine brake better to gain more control.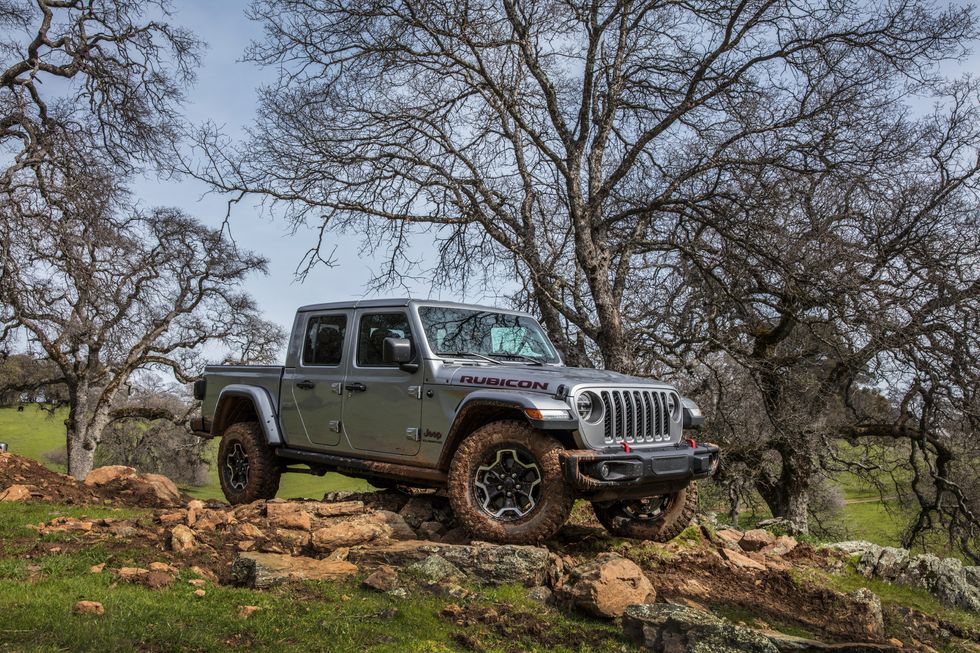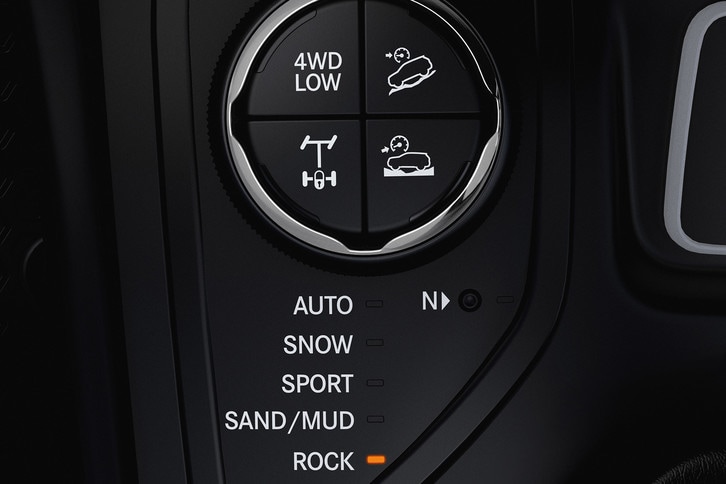 Tips, Tricks, Do's, & Don'ts For Four-Wheel-Drive Operation
First, only use 4H and 4L on slick surfaces and never on dry pavement, as it locks both the rear axles with the front. Always check your owner's manual to get familiar with the transfer gear lever operation and use your tire pressure to assist the drivetrain on challenging terrain. The maximum speed for 4H is 85 km/h, while 4L is 40 km/h; thus, never try to exceed these limits as your gearing won't support it. When switching between modes, never go from 4L to 2H, but instead, switch from 4L to 4H, then go into 2H. Sometimes switching in and out of 4L can be tricky when standstill as the gear's teeth might not lineup, and to aid your transfer case, you can roll at 2-5 km/h during the switch. To disengage 4WD, you should slow down and get your transmission into neutral, shift your lever from 4L to 4H while rolling, then put your transmission back into drive and push the transfer case lever from 4H into 2H.
Hours
Monday

9:00AM - 8:00PM

Tuesday

9:00AM - 8:00PM

Wednesday

9:00AM - 8:00PM

Thursday

9:00AM - 8:00PM

Friday

9:00AM - 6:00PM

Saturday

9:00AM - 6:00PM

Sunday

Closed